On Time, Damage-Free Deliveries
The ALTL model of business has evolved from the lessons we have learned over time and by being true to the values our company was built on. Our success has been derived through blending wisdom, growth and investments with the needs of our customers, our team and our families.
ALTL offers business solutions through superior customer service, professional drivers, consistent on-time performance, and damage-free deliveries. ALTL strives to develop strategic partnerships which provide our customers more time to focus on their core business.
Our Holland Logistic Center celebrated with steak for lunch to celebrate One Year with being Accident Free! Keep up the great work with making safety a priority in all that you do....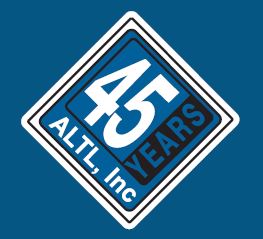 ALTL is celebrating 45 years of service to our customers this year! The company was founded in May of 1972 by Anthony and Ross Luurtsema. We want to thank our customers, vendors and employees for your loyal patronage thoughout the years.
Our Atlanta employees were able to enjoy a true Southern Brunch buffet in apprecation for their service to ALTL. The Green Manor is a house built on a plantation in the late 1800's. It's charming character and food made it a perfect place to meet with our...