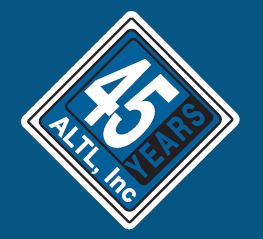 ALTL is celebrating 45 years of service to our customers this year! The company was founded in May of 1972 by Anthony and Ross Luurtsema. We want to thank our customers, vendors and employees for your loyal patronage thoughout the years.
ALTL celebrated their 45th anniversary with their employees in Hudsonville on Feb 18th, 2017. It was a night filled with loyal service awards, raffle prizes, great food, tshirt giveaways and a competitive game of TRUCK bingo.
The US National Weather Service reported heavy snow in Michigan yesterday. Here is a picture from their facebook page showing an ALTL driver moving slowly and safely during the snow storm. Drive safe...